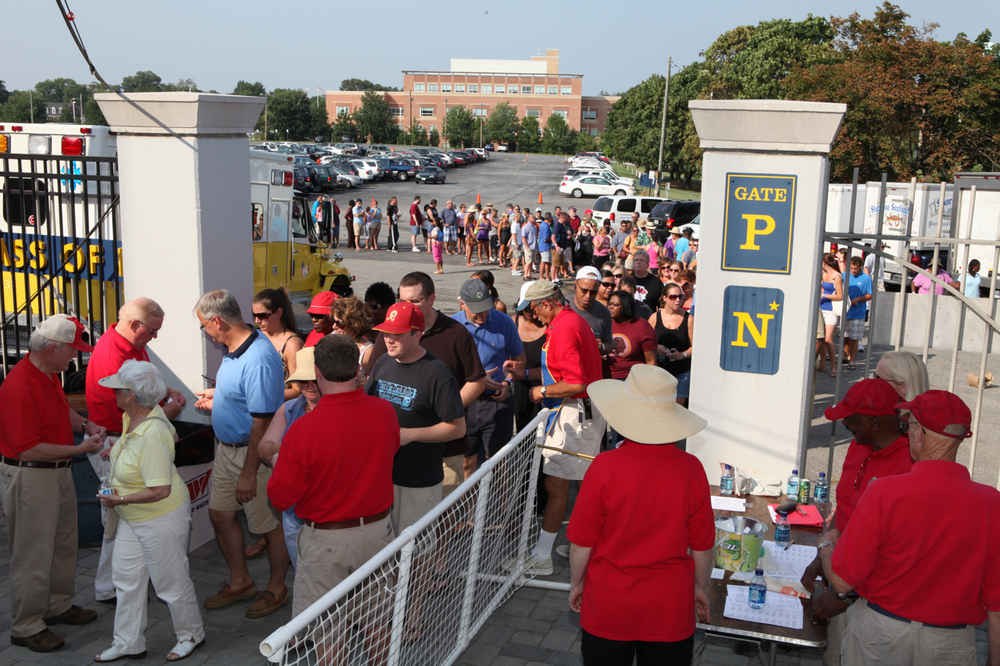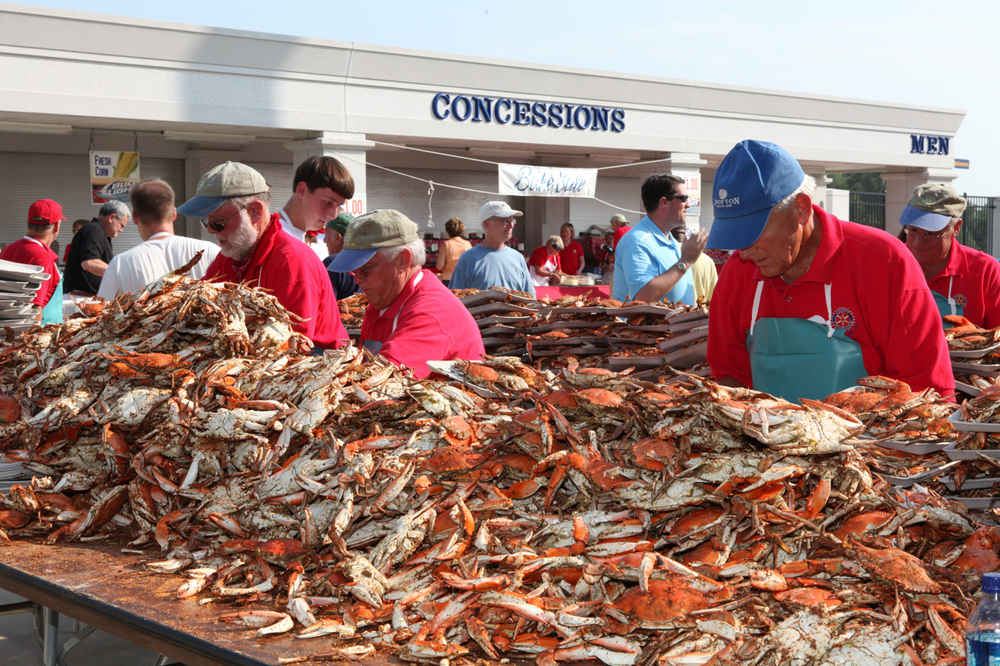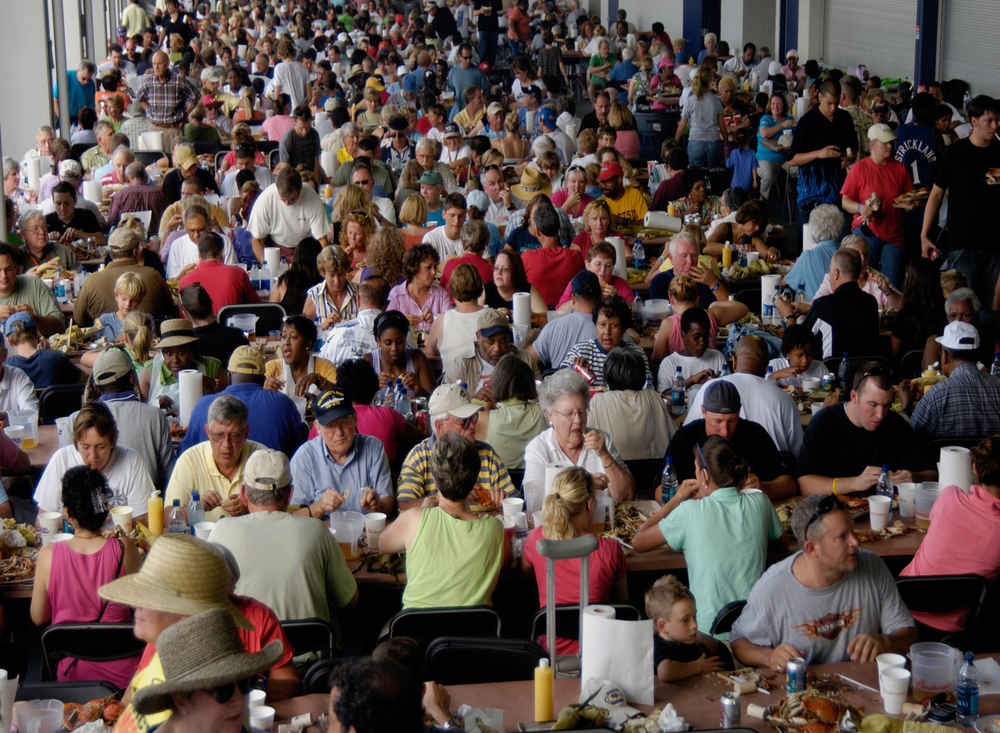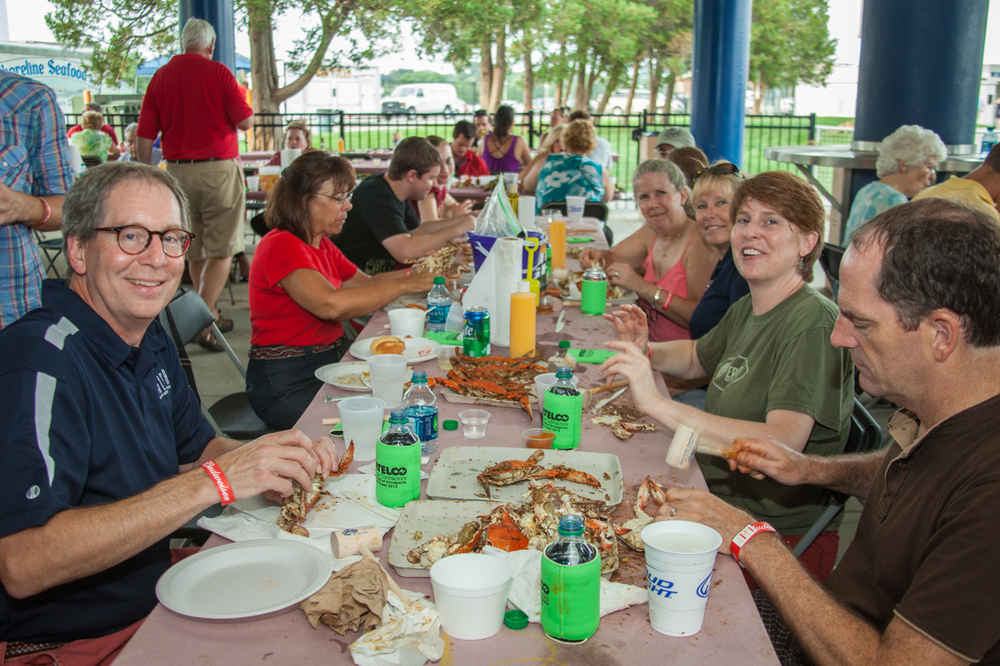 Crab Feast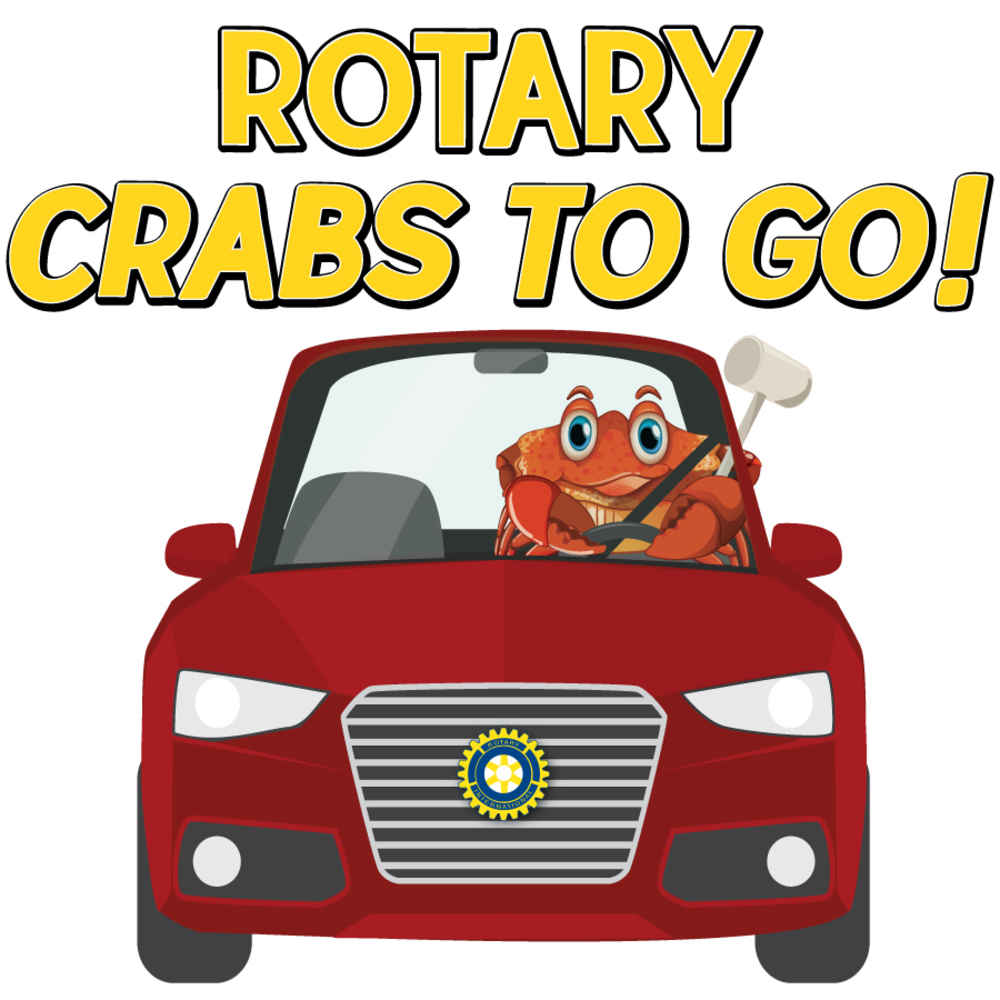 ROTARY CLUB of ANNAPOLIS
76th Annual Crab Feast 2021
The Rotary Club of Annapolis held our 76th Annual Crab Feast on SATURDAY August 7th, 2021.
This event was an online pre-order, "drive-thru" pick-up event at the Navy-Marine Corps Memorial Stadium. We had ordering options for a bushel of crabs, a half bushel, or 1 or 2 dozen crabs - to include corn on the cob! You could specify your pick-up window in half hour increments from 1:00pm until 5:30pm. We also sold raffle tickets online, with the winners notified by email! Crabs were steamed onsite at the stadium and packaged for travel.
THANK YOU to all our supporters!!
Thank you for your generous support of our "Rotary Crabs to Go!" and for your crab orders, raffle tickets, and direct donations!
We look forward to seeing everyone at our 77th Annual Crab Feast in August 2022!
Some fun memories from past Crab Feasts!!
Queen Clawdia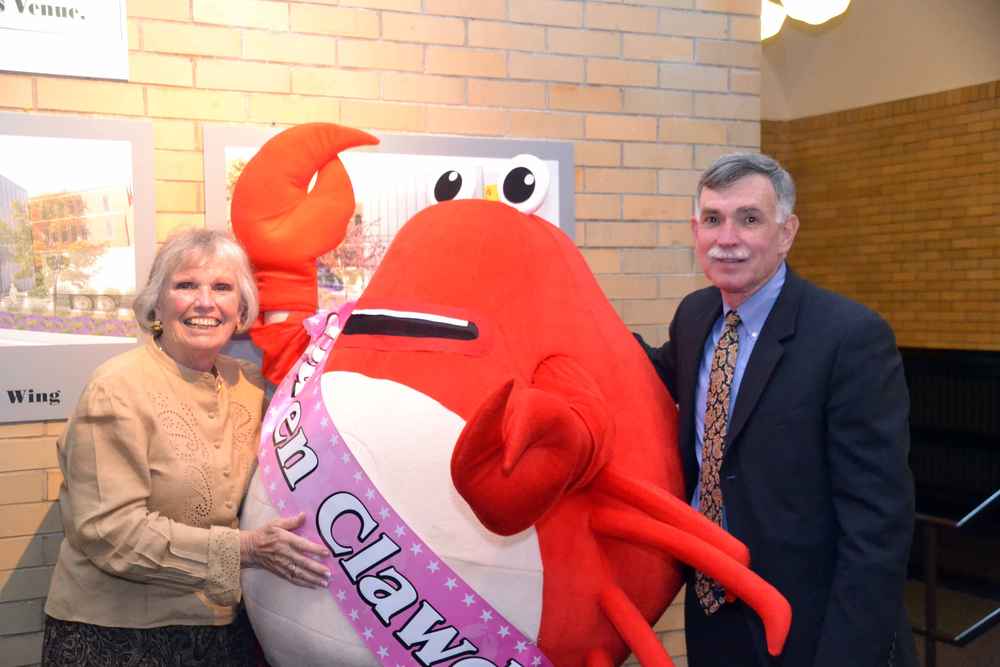 The Rotary of Annapolis Foundation Chairman Mimi Jones, left, and Club President Randy Goff pose with "Queen Clawdia" (alias Sue Weber, Crab Feast Chairperson) in advance of the Club's 71st annual world's largest crab feast which was held Friday, Aug. 5, 2016, at the Navy-Marine Corps Memorial Stadium. Look for Queen Clawdia at our upcoming Crab Feasts!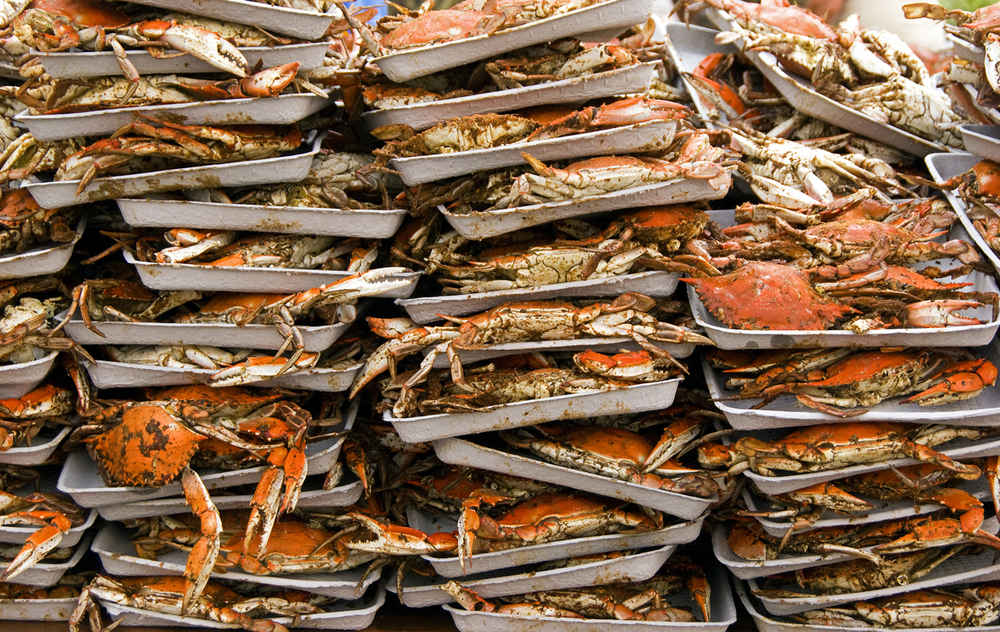 Thank you to all our sponsors for many years of our successful Annual Crab Feasts. We hope to see all of you again at our upcoming Crab Feasts!