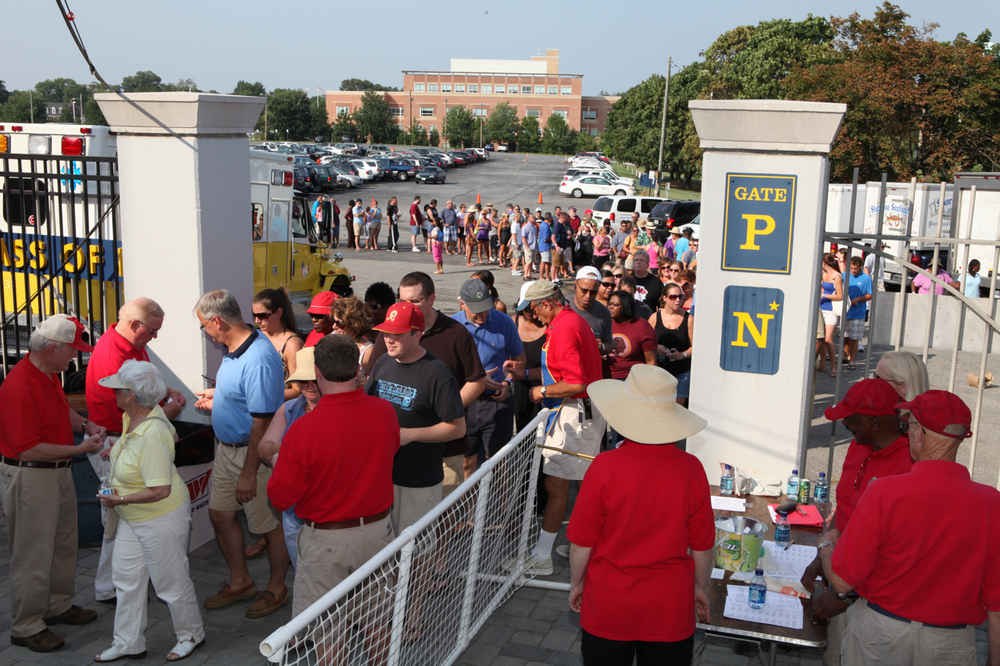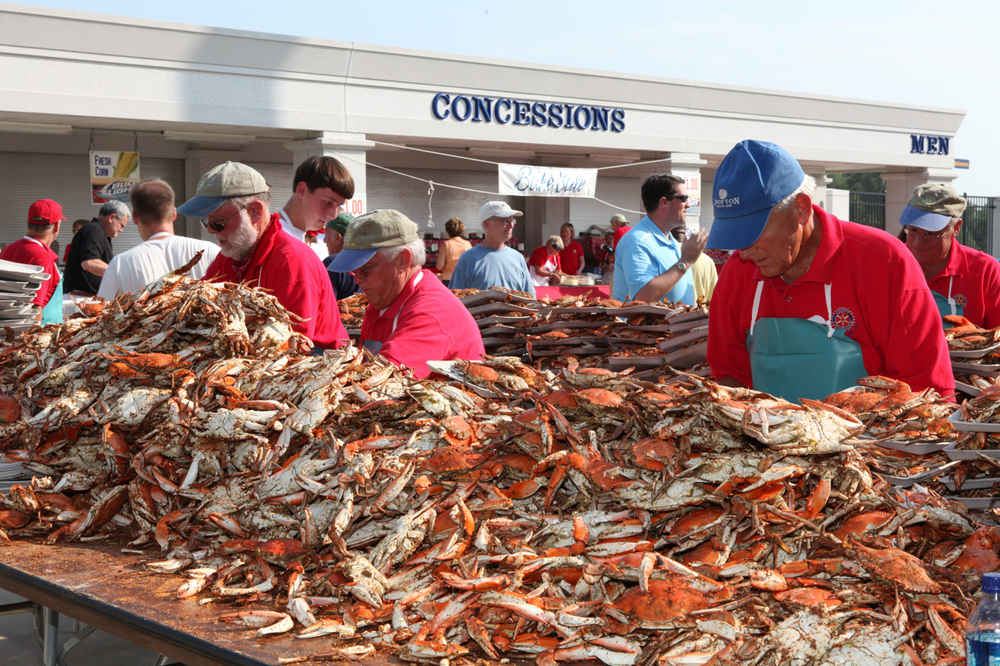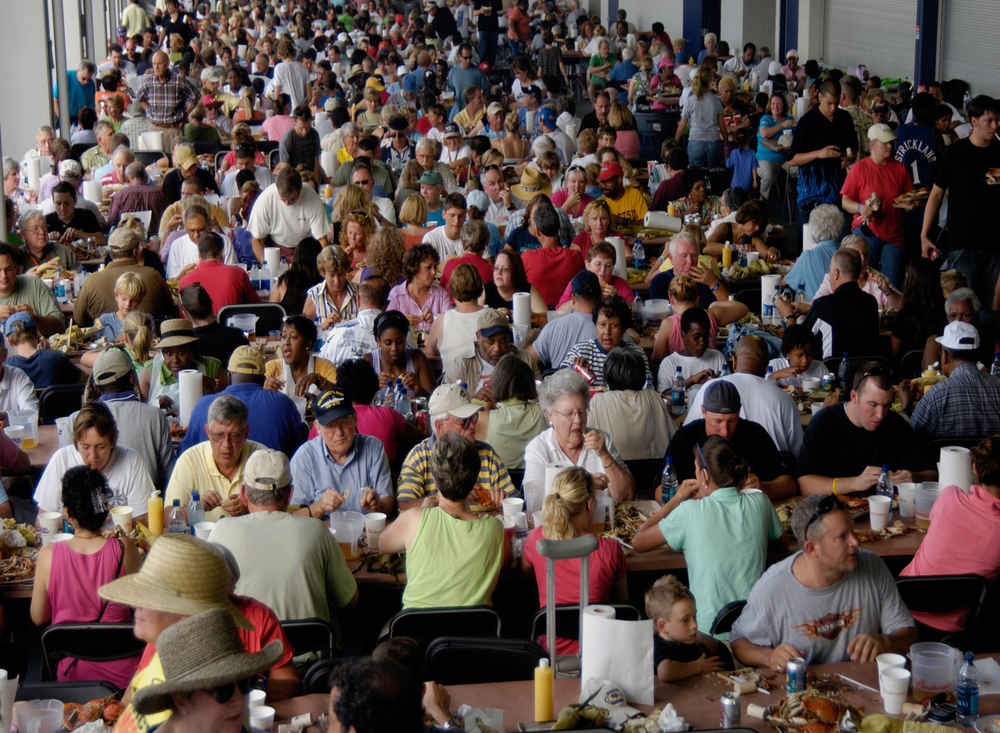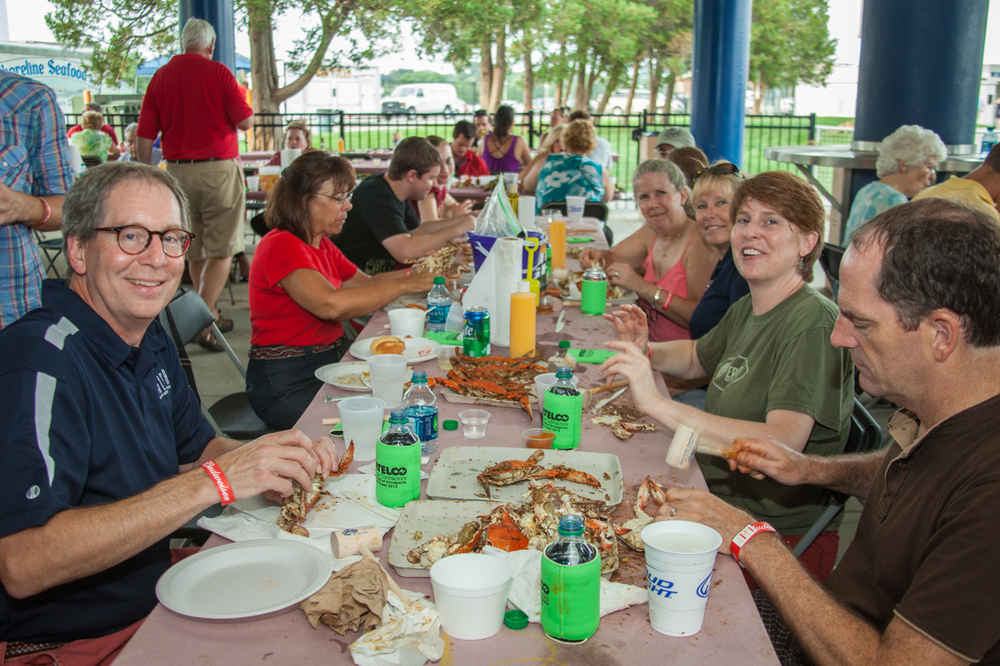 Crab Feast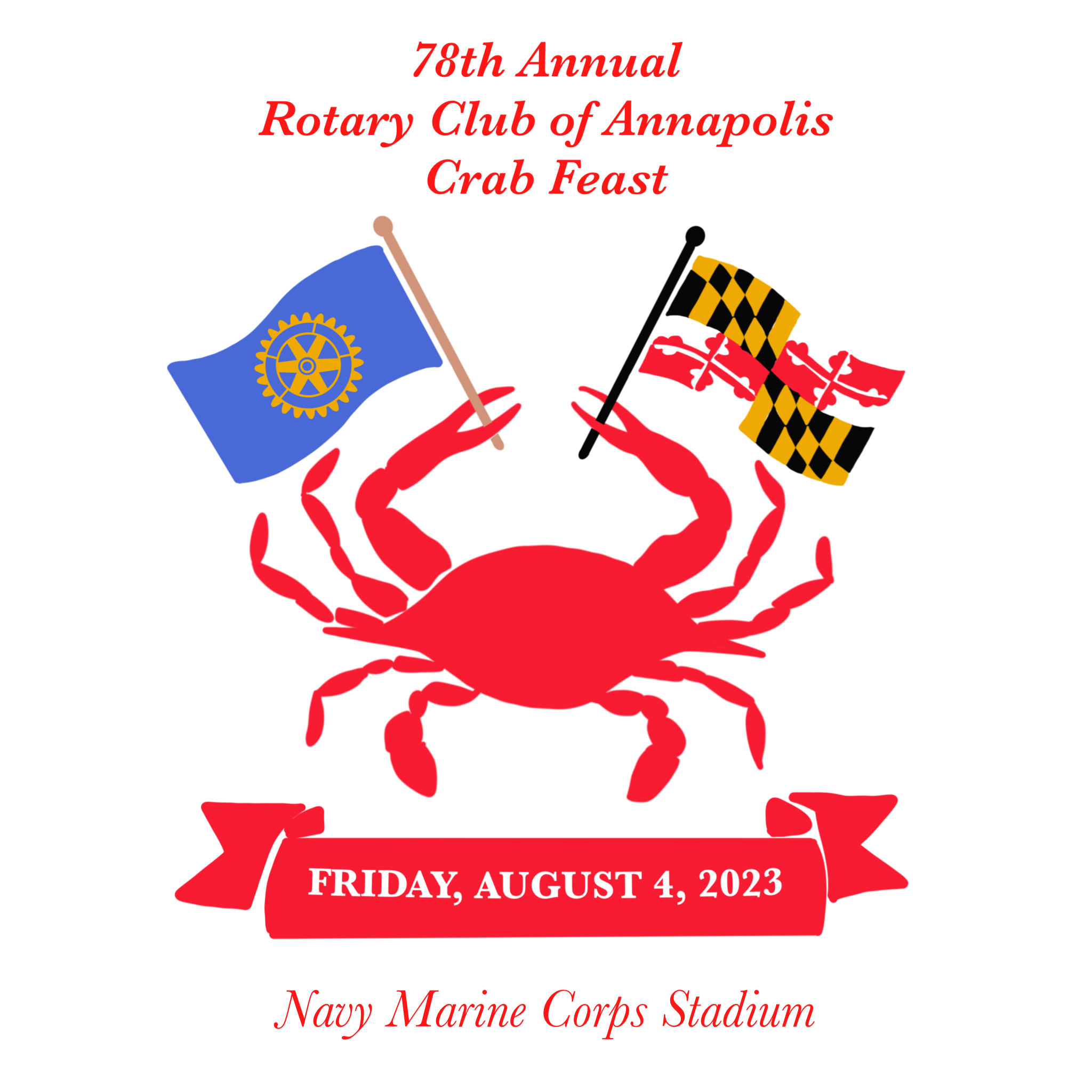 2023 Annapolis 78th Annual ROTARY CRAB FEAST charity event

ONLINE TICKET SALES END at 6PM on Thursday, July 28.
All tickets online - no same day sales this year!
Ordering is done via TIcket Tailor & payment is made through your PayPay account, including the option to use a credit card within PayPal.
(Note: a slight surcharge will be added to all online ticket purchases to cover the credit card processing fees. You will see the full price with surcharge on the order page.)
** You will receive an e-ticket in your mail, and you can also print your e-ticket as a PDF.
We will scan cellphone e-tickets (or your PDF) at the Gate.
** Online raffle tickets will be issued in your name & placed in the drawing drum. You need not be present to win.
Ticket options:
General Admission $85
Children (3-12) $25
Reserved Seating - reserved table seating via a separate gate
Table of 14 $1,680
Table of 12 $1,440
Individual $120
Preferred Dining - private dining area w/ service and wine, at the '53 Pavilion
Table of 12 $2,160
Table of 10 $1,800
Individual $180 (very limited quantities)
RAFFLE - $5 per ticket, 5 tickets for $20, 10 tickets for $40
1st Prize $1000 2nd Prize $500 3rd Prize $250 4th Prize - 1 bushel of crabs
All net proceeds of the raffle are donated to local charities.
CF e-Ticket Transfer Instructions
After purchasing e-tickets, if you wish to:
1) Transfer your e-tickets to someone else, OR
2) Distribute your e-tickets to your guests at your Preferred Dining table or your Reserved Seating table
MAKE A DONATION to the Rotary Crab Feast
Maybe can't attend? Don't eat crabs?! Or you just want to make a donation to support the various charities in our community…
You can Donate here directly with your Credit or Debit Card, or through your PayPal account.
Crab Feast 2022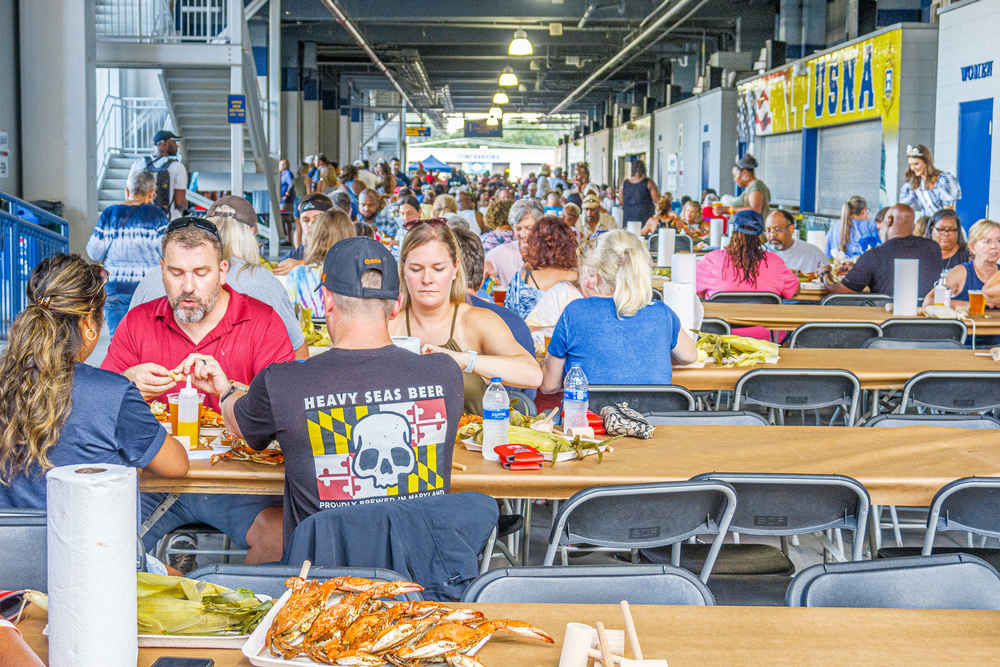 Mike Datch
Annapolis, MD - The Rotary Club of Annapolis would like to thank all our guests who attended the 77th Annual Crab Feast! We had over 1,000 attendees who joined us at Navy-Marine Corps Memorial Stadium on August 5th for an evening of crabs, barbeque, corn-on-the-cob, and plenty of beverages to help people stay cool on a very steamy night. Since 2005, the Rotary Club of Annapolis has awarded over $950,000 in grants via the Crab Feast grant program and the proceeds from this year's event will once again be donated to local charities.
It was great to see a crowd at the stadium again after we chose to do Crabs-to-Go for two years due to the pandemic. The crabs were tasty, and we raised money to contribute to local non-profits, but the best part was seeing so many people enjoying themselves over a traditional Maryland crab feast at the stadium.
The pandemic also created other changes. The seafood vendor we used for many years decided to close their business and the event committee was left to seek another vendor to provide crabs for our guests. While the Maryland Blue Crabs provided were delicious, we unfortunately ran out before the event was over. This was a new experience for Rotarians who have worked on the event for many years. We regret that some attendees were left disappointed after traveling for the all-you-can-eat feast, and we will ensure that next summer there will be enough crabs that all guests get their fill.
The Rotary is already planning for our 78th Annual Crab Feast, which will take place on August 4th – save the date! We look forward to welcoming our guests back to Navy-Marine Corps Memorial Stadium for the must-attend celebration of summer!
Robert Dews, President
Rotary Club of Annapolis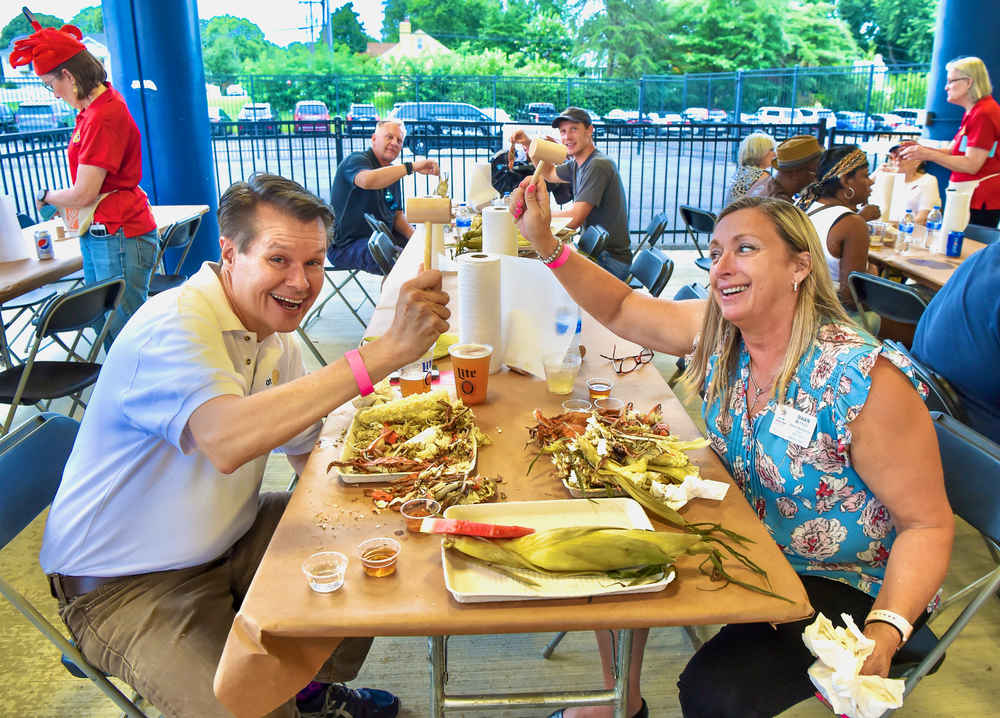 Bob Young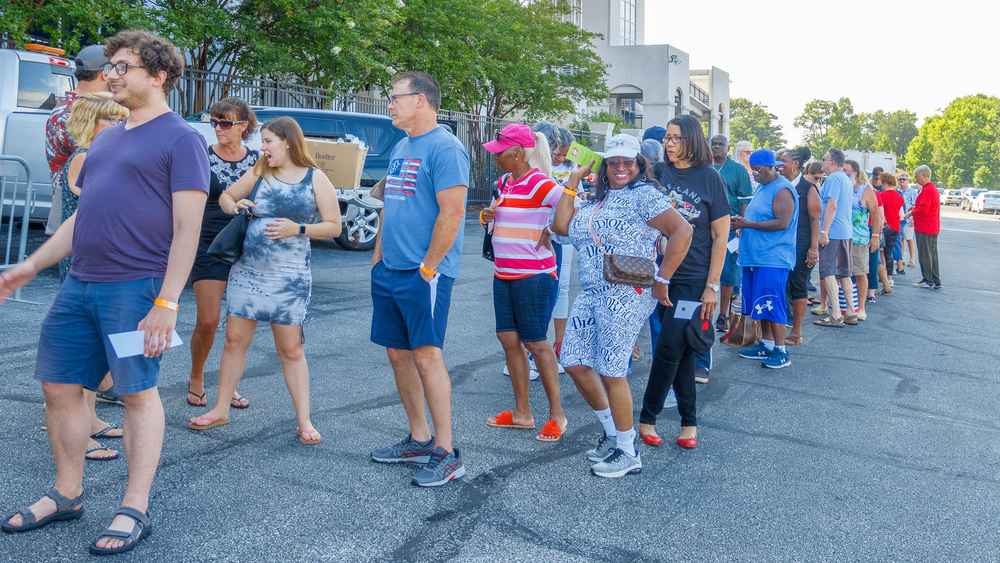 Bob Young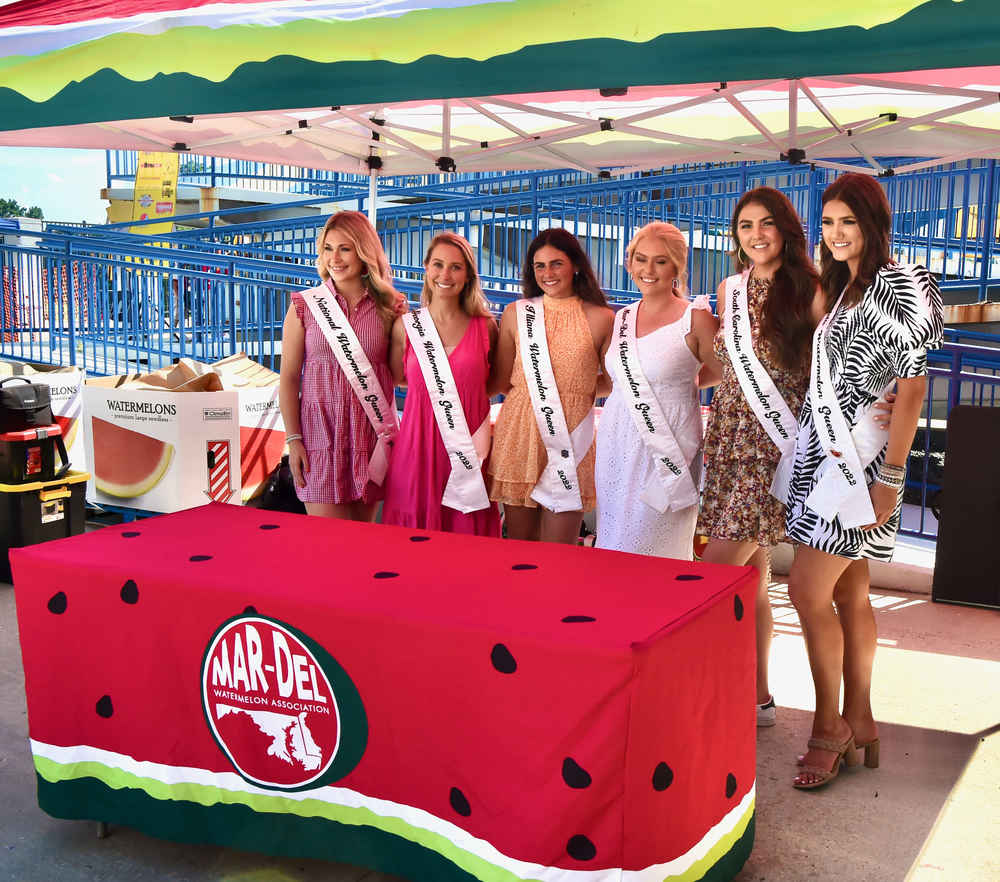 Bob Young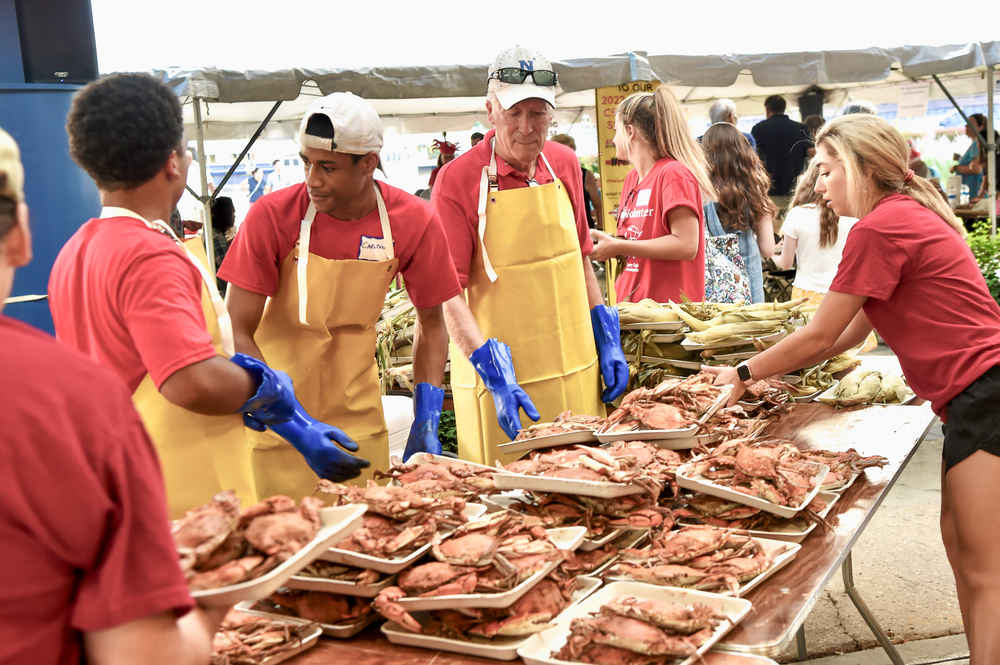 Bob Young
Some fun memories from past Crab Feasts!!
Queen Clawdia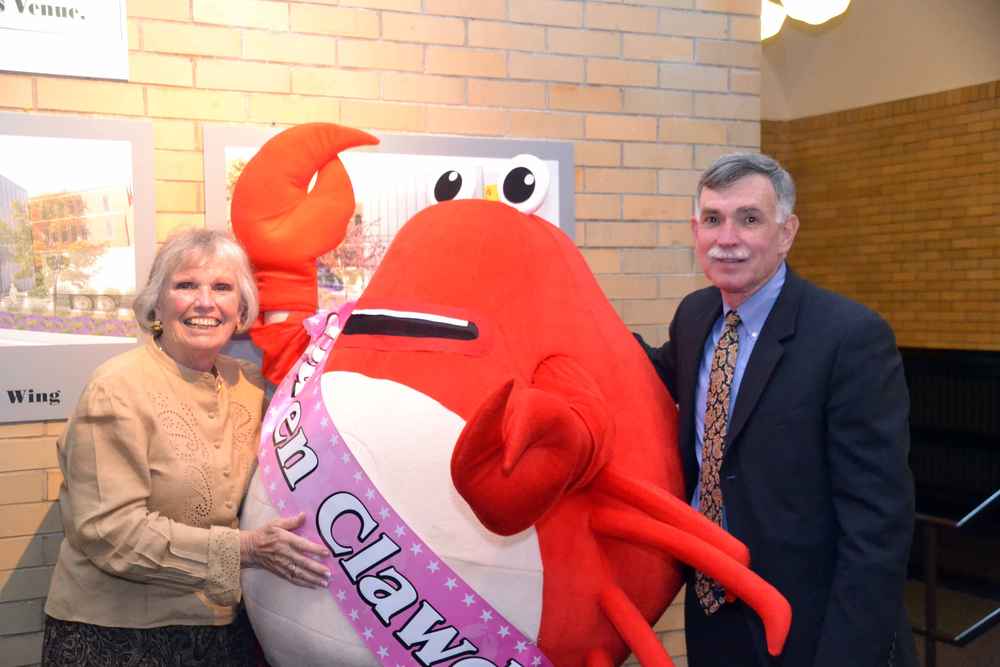 The Rotary of Annapolis Foundation Chairman Mimi Jones, left, and Club President Randy Goff pose with "Queen Clawdia" (alias Sue Weber, Crab Feast Chairperson) in advance of the Club's 71st annual world's largest crab feast which was held Friday, Aug. 5, 2016, at the Navy-Marine Corps Memorial Stadium. Look for Queen Clawdia at our upcoming Crab Feasts!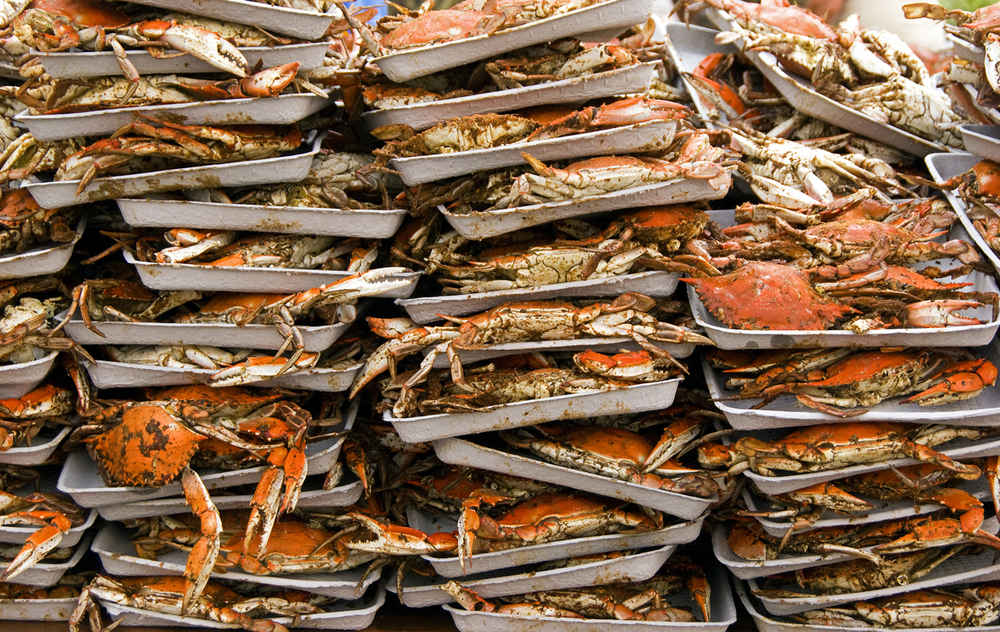 Thank you to all our sponsors for many years of our successful Annual Crab Feasts. We hope to see all of you again at our upcoming Crab Feasts!